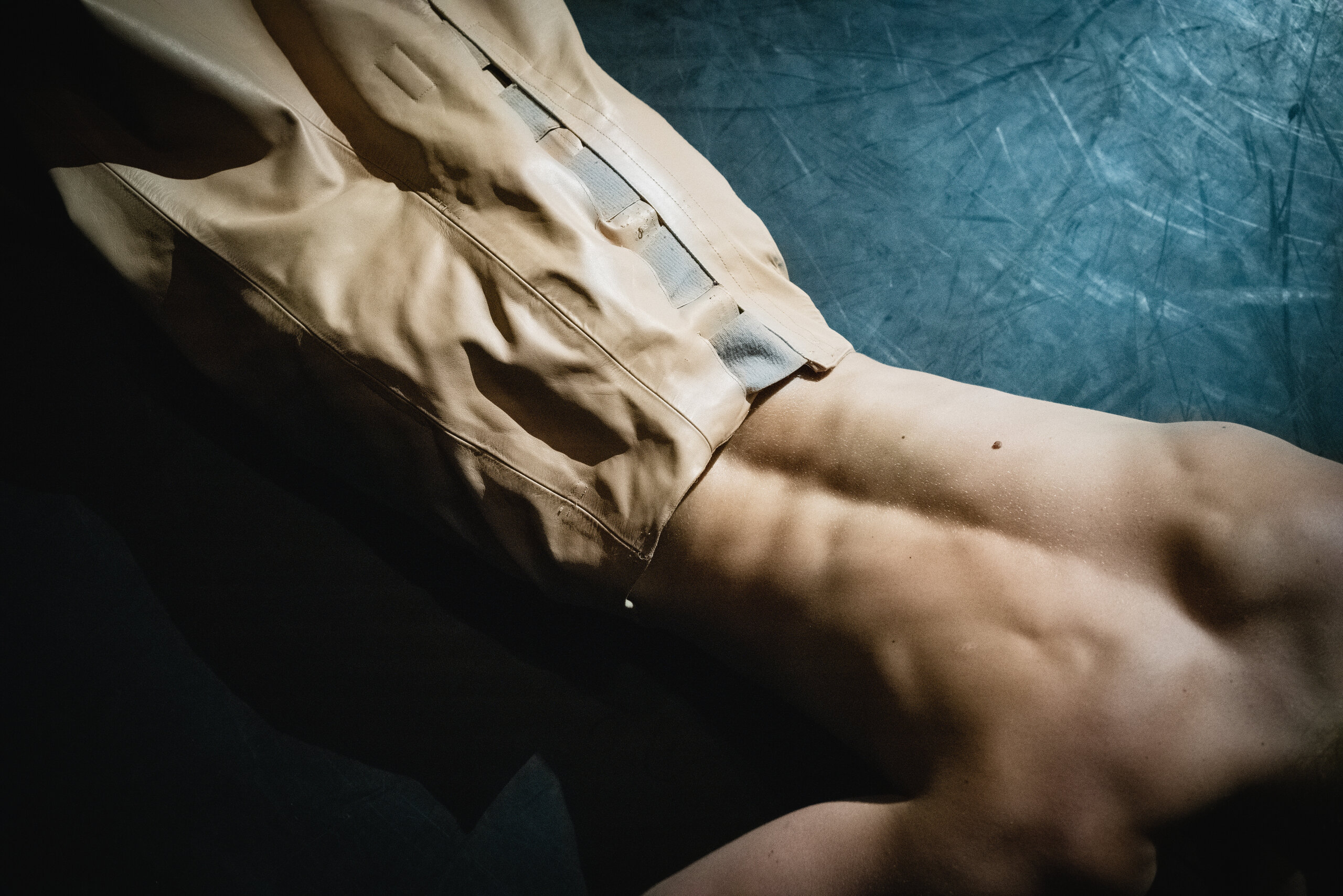 SOLD OUT: Bare Body
Location

De Expeditie

Price+26 years: €12
-26 years: €10
Info

Sat 15 July at 8 pm
45 minutes
Tickets
ABOUT THE PERFORMANCE
In Bare Body, young creators Jakobe Geens and Margot Jansens (Gedachtegang) engage in an intimate dialogue between the female body and the act of concealing and revealing it.
For this sensitive circus performance, they drew inspiration from flamenco, isolations, and acrodance, and the specific role that femininity plays in these dance styles. The naked exposition of a female body is explored and visually depicted.
This performance contains nudity.
ACCESSIBILITY
This performance does not contain spoken text.
This performance is indoors.
The location has a toilet for disabled people.
Parking is available in the underground car park of Dok Noord.
The location can be reached by public transport. The nearest stop is Heilig Kerst.
CREDITS
Thanks to:
External body and director: Margot Jansens / Internal body, creator, and artist: Jakobe Geens / Technical support: Pepijn Mesure / Supporting choreographer : Roseta Plasencia / Composer: Aram Abaryan / Costume design: Chris Snik / External eye: Mahlu Mertens, Jessica Hellmuth, Arno Ferrera / Illusions: Kobe Van Herweghe / Isolations: Meije Pons
Other:
Partners: Perplx / De Warande / Miramiro / De Spil / Theater op de markt / Theater FroeFroe / Cirklabo / VierNulVier / MAD festival / Vlaamse Overheid