Circusfestival Miramiro
The yearly circus festival in July, during the period of the Gentse Feesten, presents a high-quality, curated program for a wide audience. Performances infiltrate in the city, parks, historical places, parking lots,  unique buildings or locations, … Inside or out, the city is our stage.
The festival wants to support and acknowledge circus as a form of art in our society. Throughout the years our festival welcomed a loyal audience. Our circus festival attracts around 20.000 to 25.000 visitors a year. We challenge ourselves every year to create an accessible environment, for people with special needs or people in with limited resources.
The afternoon program has a focus on families with children, on and around the heart of our festival. Together with Planeet Sierk we organize circusworkshops and the production group of Circusplaneet shows their latest creation. Beside from that we also present a lot of performances for a mature audience, entertaining to experimental performances, something for everyone.
SMELLS LIKE CIRCUS
SMELLS LIKE CIRCUS was founded in 2015 by Voo?uit and Circuscentrum. In 2022 the festival makes a twist. Main partners Voo?uit and Miramiro invite you to a versatile program with circus, performance, music, dance, theatre, talks and a wild afterparty.
As usual, we like to stretch the boundaries of contemporary circus and surprise you with extraordinary events and unexpected emotions.
Made at Miramiro
We see our yearly circus festival as an opportunity for artists to show their latest creations. Not only do we invite our loyal audience, but we also welcome (inter)national professionals to discover these brandnew performances. This way we want to give these creations a little push to be booked on other places and festivals.
Together with our artistic program we organize a few accessible meetings where artists and professionals can continue conversation about the artistic creations or a moment for reflection and exchange for professionals.
Try-outs
During the artistic process, artists often feel the need to try out their new ideas in presence of an audience. Reactions and feedback can help in further development. And let's not forget about the participation of the audience, which can be necessary for the following steps in a creation.
When the artists require, we organize try-outs, work in progress, … It goes without saying that presenting your work is not obligated or required. Try-outs can also be organized during or without a residency, during other presentation activities of our workingspace or in collaboration with another organization or partner.
We make sure there is a warm welcome from the audience and the possibility to continue conversation with a drink, after the performance. Our loyal festival visitors and Miramiro-fanbase form the testaudience. Everyone is free to sign up for these try-outs, but we gather the visitors based on your needs.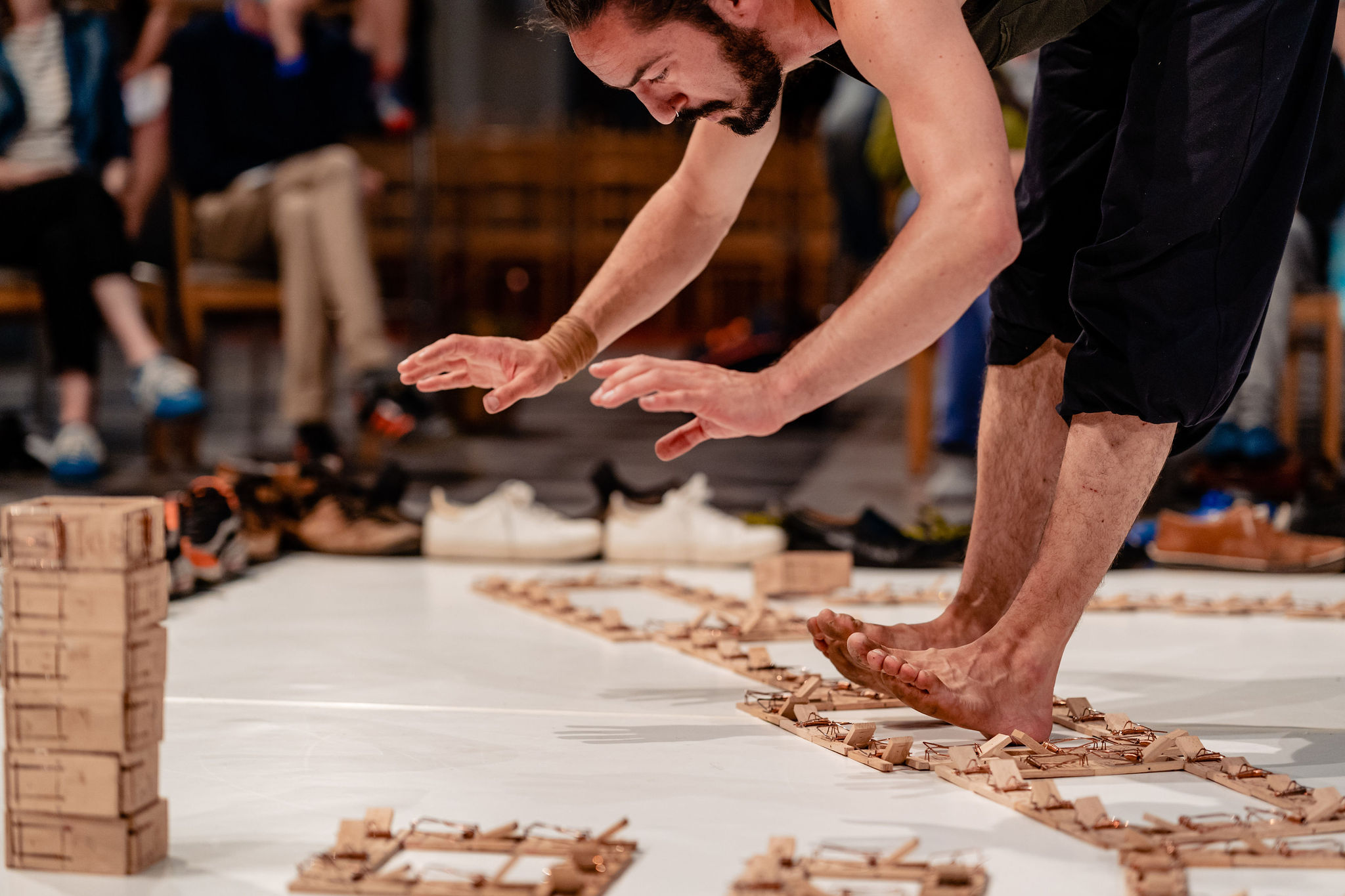 Streetartists on the Great Square in Turnhout
Every year Miramiro curates the artistic program for the event Straatartiesten op de Grote Mark in Turnhout, in collaboration with the coordination of culture form the city of Turnhout. This collaboration started in 2012 and grew out to be on of the yearly cultural city events.
Are you also interested in a collaboration like this? Contact us.